ABOUT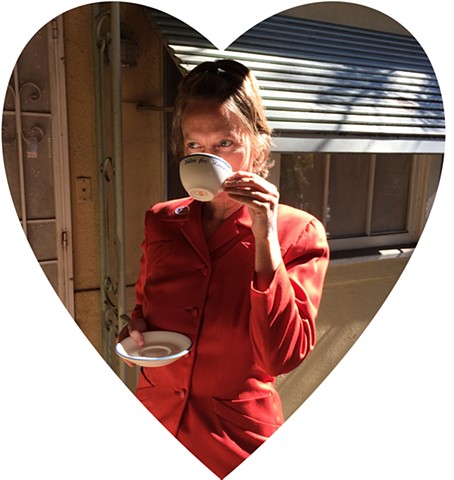 Hello, nice to see you, thank you for stopping by!
I'm an artist who makes pottery, illustrations, cartoons, videos, pysanky, and other many things. Also, I play the cello.
My pottery and other artworks are for sale here
You can find my illustrations in The New York Times, The Washington Post, Air France Magazine, The Dove Self-Esteem Project, Chronicle Books, and The Rumpus to name a few.
I live in southern California with my husband and our 13 year-old.
In this photo from Election Day 2016, I am pairing a vintage coral pantsuit with "Votes for Women" replica ceramic cup and matching saucer.